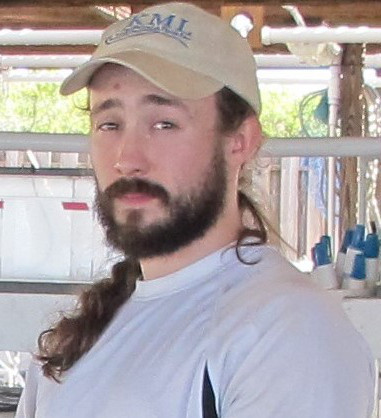 ---
About
My research involves the use of optical techniques in a variety of fields including satellite and airborne calibration/validation, bioluminescence, remote sensing, camouflage, benthic mapping, coral reef studies, and the classification of floating vegetative wrack. I'm most interested in leveraging new technologies, particularly hyperspectral imagers and autonomous sampling, for biological, ecological, and remote sensing research questions.
Under the mentorship of Professor Heidi Dierssen, I defended my PhD in 2016, the subject of which was the application of hyperspectral imaging to animal camouflage and coral bleaching. I then completed a post-doctoral fellowship on NASA's COral Reef Airborne Laboratory (CORAL) mission, measuring water column optics in support of coral reef mapping in the Pacific. Afterwards I joined the lab of Dr. Mike Twardowski at the Harbor Branch Oceanographic Institute, studying the distribution of bioluminescent organisms and associated water column optical parameters in the mesopelagic zone. Currently, I am located at Labsphere, Inc. In my role as Optical Systems Application Engineer, I focus on defining and scoping solutions for light measurement and ground support equipment. This includes a variety of private and public remote sensing projects for clients including NASA, the US Army, Raytheon, and multiple universities.
The use of optical tools has allowed me to work with a diverse range of marine and remote sensing researchers, and I'm always interested in new collaborations. I've been fortunate to participate in studies including bivalve feeding, light source characterization, nano-particle toxicity, sensor-platform design, seagrass export dynamics and remote sensing, coral reef ecology, autonomous in-water benthic mapping platforms, remote sensing of floating vegetation, arctic bio-optics, and animal camouflage. Through Labsphere, I am helping to develop a network of automated calibration stations for airborne and spaceborne platforms.